Free Motorcycle Theory Test UK  
Discovering the joys of riding a motorbike can be both exhilarating and a convenient transportation option. However, before you embark on this thrilling journey, it's essential to successfully pass a motorcycle theory test UK, which is a prerequisite for taking the practical exam. To help you prepare effectively, we've compiled 50 multiple-choice questions below. These questions are based on the official ones you may encounter during your motorbike theory test, provided by the esteemed Driver and Vehicle Standards Agency (DVSA). Best of luck as you practice with these questions, and may you approach the actual test with confidence and success!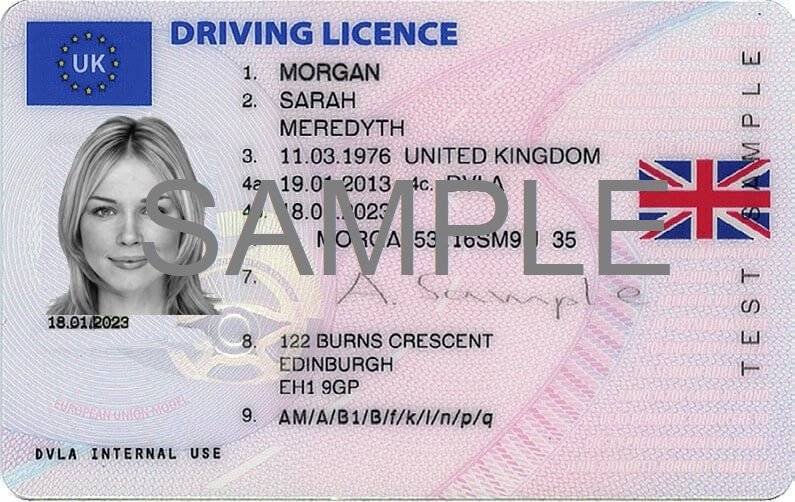 Motorcycle Theory Test Practice
Theory Test Questions by Category
User Friendly
With our user-friendly interface and intuitive navigation, you can easily access the theory tests specific to your vehicle type.
All In One Tests
Our theory test questions are designed to mimic the format and difficulty level of the official DVSA (Driver and Vehicle Standards Agency) exams.
Extensive Question Bank
Extensive question bank, we also offer detailed explanations and references for each answer. This allows you to not only identify the correct responses but also understand the underlying principles and regulations that govern them.
Understanding the Motorcycle Theory Test:
The motorcycle theory test is comprised of two main components:
Multiple-choice exam: In this section, you will need to answer at least 43 out of 50 questions correctly. The exam is conducted on a touch-screen computer.

Video-clip-based hazard perception test: You will watch 14 video clips and identify potential road hazards using a mouse.
The Practical Test:
The practical test consists of two parts:
Off-road exercises: You will complete a set of off-road exercises.

Observed ride on the road: This segment includes an eyesight test, questions on vehicle safety checks, and carrying a pillion passenger.
Booking the Motorcycle Theory Test:
Once you pass your motorcycle theory test, you can book the practical test. Keep in mind that you must do this within two years of passing the theory test. The Driving and Vehicle Standards Agency (DVSA) administers these tests.
To book your theory test, you have three options: via telephone, post, or online. The current cost of the motorcycle theory test is £23.
What to Bring to the Theory Test:
When attending the theory test, make sure to bring the following:
Photocard driving licence (if it's an older style, bring a passport copy as well).
Failure to bring these documents may result in the loss of your test fee.
Arrive on time for the test, and set a reminder on your mobile device or calendar to avoid forgetting the appointment.
Multiple-choice Test:
To pass the multiple-choice exam, you need to correctly answer at least 43 out of 50 questions within the allotted 57 minutes. Each question will have four possible answers, and you'll select your answer by touching the screen. Practice questions will be provided before the test begins.
Some questions will be presented as case studies, where you'll be asked about real-life riding scenarios.
Motorcycle Hazard Perception Test:
In the hazard perception test, you'll watch 14 one-minute video clips and click the mouse when you identify developing hazards. A developing hazard is something that requires you to change speed or direction.
You can score a maximum of five marks for each hazard. There will be 15 scorable hazards in total, and the pass mark for this test is 44 out of 75.
Preparing for the Tests:
Practice with mock tests that simulate the multiple-choice and hazard perception sections. The official DVSA mock tests cover various categories, such as alertness, hazard awareness, and road signs.
After the Theory Test:
After completing both parts of the motorcycle theory test, you'll receive your results within approximately 10 minutes. You need to pass both sections to pass the theory test as a whole. The pass certificate is valid for two years, during which you must book and complete your practical test.
Compulsory Basic Training (CBT):
Before taking the practical motorcycle test, you must complete a compulsory basic training (CBT) course and obtain a valid CBT certificate of completion (DVL196).
The Practical Motorcycle Test:
The practical test consists of two modules: module one, with off-road exercises, and module two, an observed ride on public roads.
Module One:
Cost: £15.50
Conducted at an MPTC (Multipurpose Test Centre)
Includes off-road exercises and safety check questions
Module Two:
Cost: £75 or £88.50 (weekday evenings, weekends, and bank holidays)
Assesses your road riding skills and interactions with other road users
Remember to practice and prepare thoroughly to increase your chances of passing both the theory and practical tests successfully. Good luck on your motorcycling journey!
User satisfaction is our first priority!
UK Theory Test provide you opportunity of free unlimited attempts of all tyoes of vehicle tests.